Kirsi Valanti: Anything can be done beautifully
29.04.2016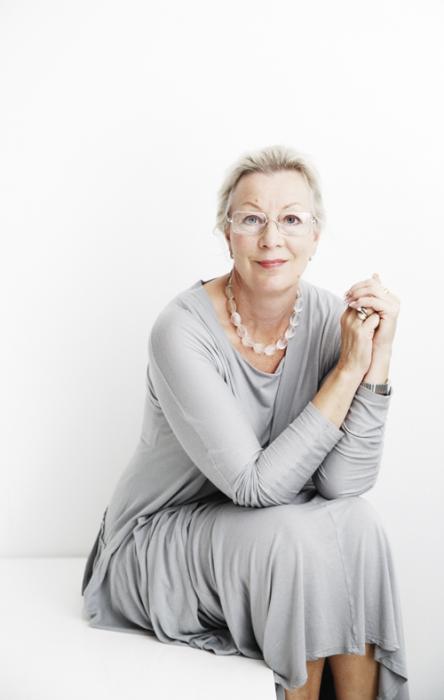 Kirsi Valanti has created a furniture collection bearing her name. Its design langauge is modern minimalist and deliberate harmony. The furnishing are on display at Vepsäläinen's shops and the Valanti Shop on Hietalahdenkatu Street. Kirsi already had extensive experience as an interior designer and as a designer of exhibition houses and kitchen doors when she was asked to design a new sofa model. After that Matti Vepsäläinen invited Kirsi to design furniture. "Matti believed in me. I was very enthusiastic immediately and I started generating a lot of furniture models.  Her debut was at in Habitare at the turn of the millennium in a booth that was a little over 100 m2.   

"I started to look for tables and chairs around the sofas. And since I am an interior designer, I always need to find matching pairs. I get a new idea when I notice that a collection is missing a vital piece. I'm very thankful that I get to design furnishings, he work and wonderful people give me a lot," smiles Kirsi.

Now the Valanti collection includes sofas, dining tables, ottomans, chairs and cabinets. "Durable goods are our flagships. All of our products are brand name products designed and manufactured with special dimensions according to wishes and available space. The furnishings are long-lasting, and made exquisitely and with quality.

Flavored with art and antiques

According to Kirsi Valanti furnishings are at their best when there is real art around them. Paintings and art objects together with the furnishings create beauty that highlights a home's personal touch and creates its own atmosphere. They help customers generate ideas and create their own personal interior design. Antique objects and individual antique furnishings also go well with minimalist furnishings because they do not consume each other. "If the furnishings twist and turn, and are the center of attention, it creates a cacophony," says Kirsi.

Ruutu and the spirit of the turn of the century into the kitchen

Kirsi's furniture collection is complimented by her own collection of fixtures designed for Nixi. The design language of Valanti kitchens follows the design familiar from the furniture. Ruutu is a light frame door that is modern timeless in style.

Kirsi Valanti talks about how the Huvila kitchen collection was born: "My inspiration for designing the Huvila kitchen came from the old Art Nouveau houses in the middle of Helsinki, their magnificent apartments and the desire for the past that exists within us. In the past, kitchens were made in a way that exposed that solid wood frame of the furnishings. Huvila is a kitchen made in the spirit of the turn of the century, but of course using modern materials and modern mechanisms. The high space also allows for higher than normal overhead cabinets. Huvila's own handles and old-fashioned strong, but the atmosphere can easily be modified with knobs and the materials and colors of countertops and backsplashes.

Earthy ambiance

"We live in a commercial world that pulses everywhere with colors, lights and sounds all at the same time. That's why the atmosphere of a home and kitchen should be peaceful as a counterbalance to all of the turmoil. People receive strength and energy from different things. I get it when the atmosphere is peaceful, things are simple and clear. Kitchen furnishings are an expensive investment and it is worth thinking long term when making a purchase. Perhaps that's why I wear earthy colors; I've taken a liking to them."  

"No style is the only right one because anything can be done beautifully," Kirsi Valanti says in summing up her philosophy. Many people receive strength from colors. Red is one color that is beautiful in a kitchen, the most important thing is to like it and feel at home."

New winds in the air

A designer must always be one step ahead of his or her time. According to Kirsi, furnishings are becoming more sophisticated; they may also be lighter, which also means less material costs. "It's wonderful to see that wood has made a big comeback as a material, this can also be seen globally. Ecology means manufacturing furnishings from good and long-lasting materials where different high quality mechanisms are also important," Kirsi emphasizes.
Jorma Tuomainen