Kitchen of the Future Design competition of Nixi
29.04.2016
To celebrate its 40th anniversary, Nixi held a competition for students in the industry where the task is to design a kitchen of the future. The aim of the kitchen design competition was to highlight new young future prospects, develop open-minded thinking and contribute to diversity in domestic kitchen design. The competition attracted a surprising amount of attention and number of contestants.
The design task was challenging for the participants because there are so many different functional elements in a kitchen and building technology does not allow for the realization of the most spirited visions. The kitchen named Lahdeke designed by Simo Lahtinen of Helsinki Metropolia University of Applied Sciences was determined to be the winner. The judges were intrigued by the innovativeness and distinctive design of his work. Second place was won by a working group, Sofia Fager and Mia Okura from Aalto University, for the Archipelago which they designed.

The judges were interior designer Kaisa Blomstedt, interior and space designer Helena Karihtala, interior designer Susan Elo, Nixi's concept designer Heili Kaasik and Nixi's managing director Sami Jaskari. The winning kitchen was displayed at the Habitare furniture and design fair 2014, where the prizes were also handed out.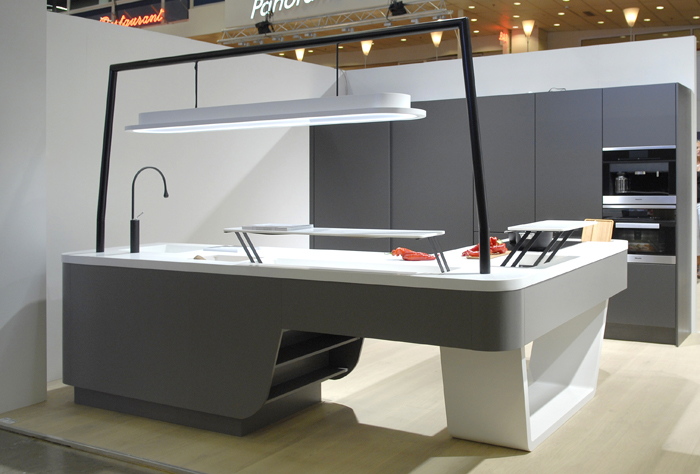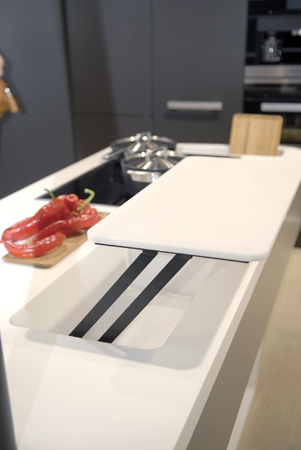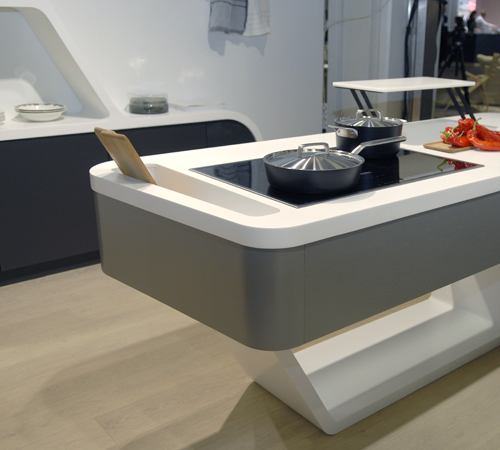 Next are some of the ideas and arguments of the judges on the winning work.
"The winning kitchen Lahdeke is spirited, light and furniture-like yet it also has a new approach for manufacturing. The L-shaped island offers practical working space and the sleek appearance conceals interesting functions, says Kaisa Blomstedt on the thoughts of the judges. "Behind the high sliding doors of an undivided, wall-length cabinet are storage areas and essential home appliances. The floor space is used efficiently and the result blends naturally like an extension of the living room.
It's wonderful that a domestic furniture manufacture provides students an opportunity to engage in innovative design and gives an incentive to carry out the design on a practical level, says Helena Karihtala with gratitude. "With its organic island solution, Lahdeke represents new compact kitchen design. Even though it is a massive entity in terms of size, lightness and airness are the first impressions you get when looking at the design." Helena also appreciates the second-place work Archipelago: "The design is Scandinavian and appears simple in design, but contains many ecological solutions that we will face in our time and especially in the future. The kitchen is flexibly suitable for small flats and larger single-family homes. And in furnishing solutions, plinths and baseboards have been left out completely. That's great."
Susan Elo, whose accomplishments also include winning the Nixi's previous design competitions, underlines the importance of understanding different material worlds: "The use of materials should be natural, understanding the technical possibilities and how it can be cut and machined, for instance, helps in implementing a design in a sensible way." Susan appreciates the fresh approach of the second-place winner, the Archipelago kitchen. The kitchen is separated entirely from the wall and it consists of a variety of functional units. "The work is presented clearly, and contains new sustainable functions and it can be implemented industrially. Selections of three different materials and their combination support the spirit of action which the kitchen breathes."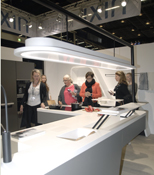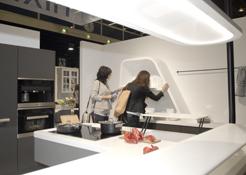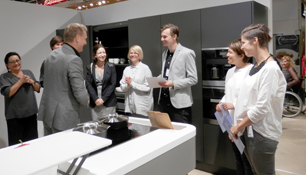 Simo Lahtinen, who is starting his career in an architect's office, is naturally satisfied with winning the Kitchen of the Future contest: "The task seemed interesting immediately and it felt like this is my thing. The first visions came almost naturally but changed quite a bit during the process. From the very beginning, however, I thought of the kitchen from the perspective of the user. The selection of home appliances to be used in the kitchen was very specifically defined in the instructions of the competition. On one hand, it limited designing; on the other hand it helped a lot. First I placed all of the essential functions in their place and focused on design after that. One detail that could be mentioned is the countertops that come up, which provide additional space for whatever is used the most. Throughout the process I had to consider whether the plan could be implemented in practice," says Simo. "The important thing for me was a certain kind of modularity, which can also be seen in my work."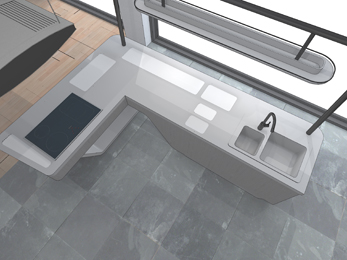 Jorma Tuomainen